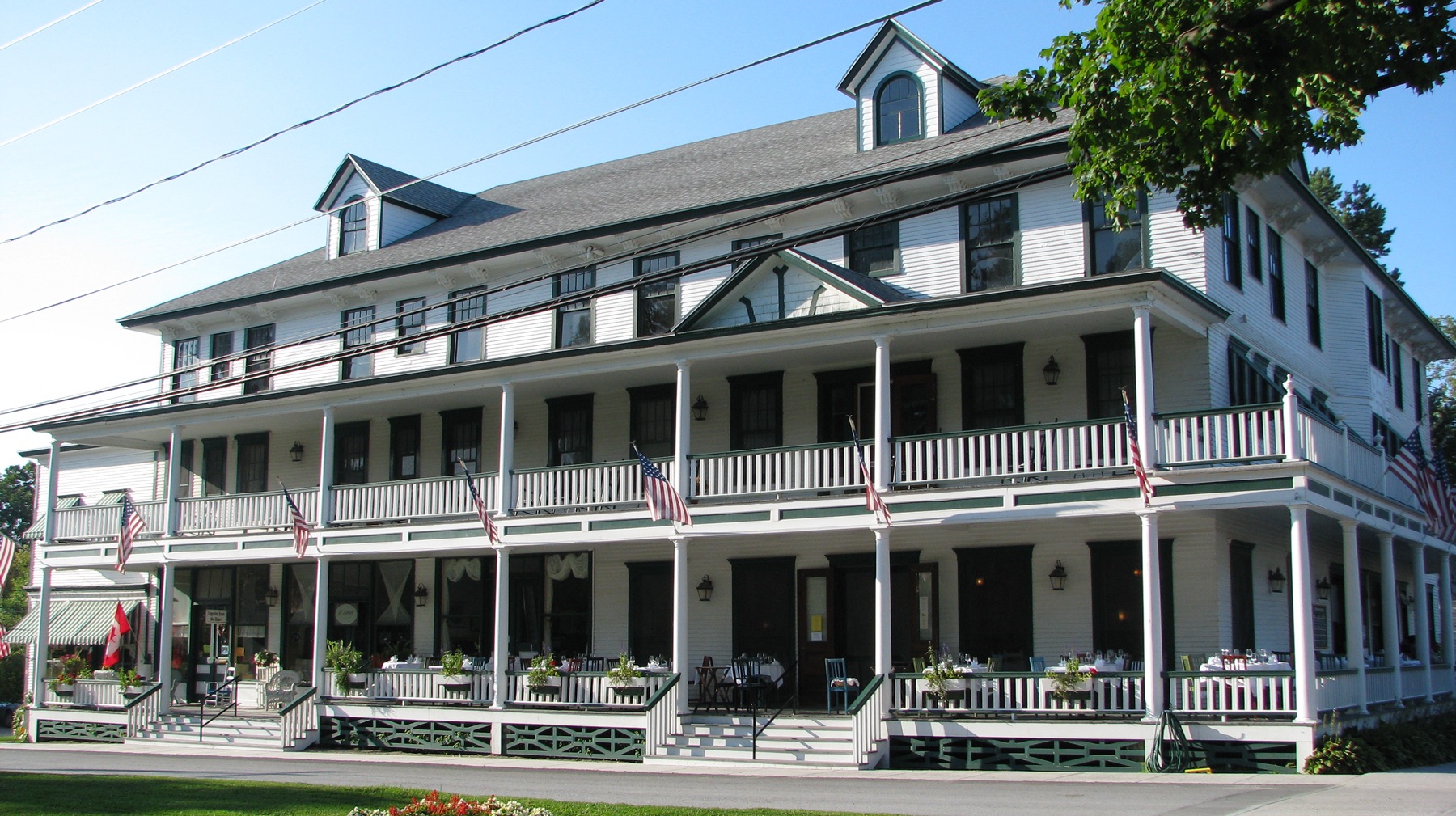 The Wellesley Hotel
Photos Courtesy of Steve Baker
Hotel Restaurant and Pub
The Wellesley Hotel and Restaurant contributes to the Thousand Island Park Historic District as the last remaining hotel in the Park, representing the history of the community as a summer resort. The property was constructed in 1903 and grew to be the main hotel in the Park. In addition to offering accommodations, the Hotel houses a seasonal restaurant and pub, a favorite among locals and visitors alike. The restaurant will be open late spring/early summer through Labor Day, offering freshly prepared meals and newly managed by T. I. Park Corporation.
To contact the restaurant, please call 315-482-3698.
FOLLOW THE HOTEL ON FACEBOOK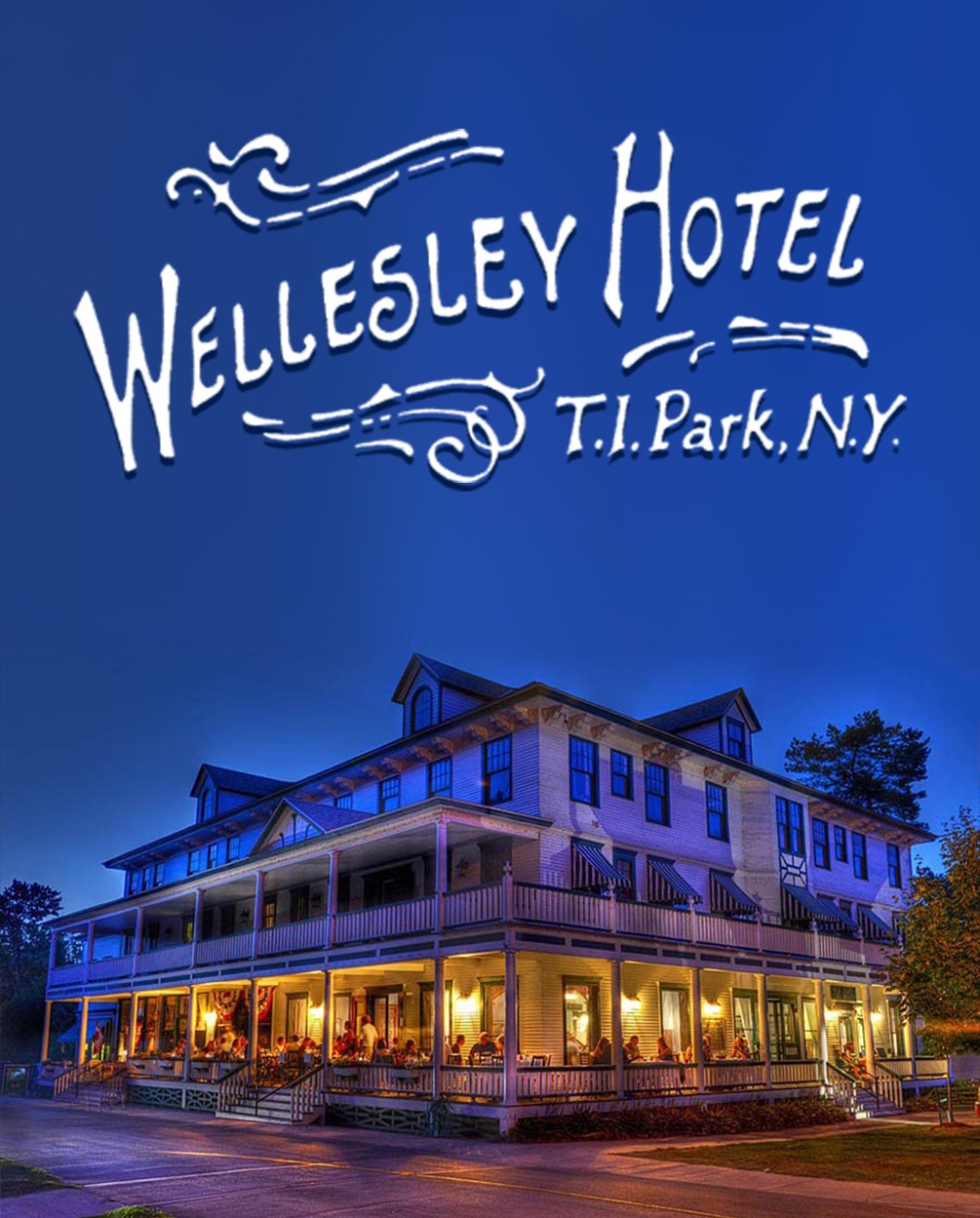 Lodging At The Wellesley Hotel
Experience the beauty of the Thousand Islands and the St. Lawrence River in a historic Victorian setting. Built in 1903, The Wellesley Hotel boasts beautiful views of the St. Lawrence River, quaint Victorian decor and comfortable, vintage style guest rooms. Maintained as they were originally built, the suite-style rooms feature two elegant but refreshingly simple rooms connected by a full bathroom. In addition to the suites, the Hotel now features two newly renovated rooms with private baths.
The hotel is located in the center of Thousand Island Park. Guest rooms, depending on location, offer the following views: open green spaces that lead to the River, beautifully landscaped gardens, and views of the iconic Guzzle building. Each guest room has a private bath and occupancy varies from 2 to 4 guests per room. Whether you're traveling for business, pleasure or both, Wellesley Hotel and Restaurant is sure to make your visit to Thousand Island Park one worth remembering.
Now booking seasonal reservations for guest stays: June through September. To check availability, please call 1-315-482-2576 or tap the link below to book online.
TAP TO BOOK A RESERVATION