Establishments and Amenities
Photo Courtesy of Steve Baker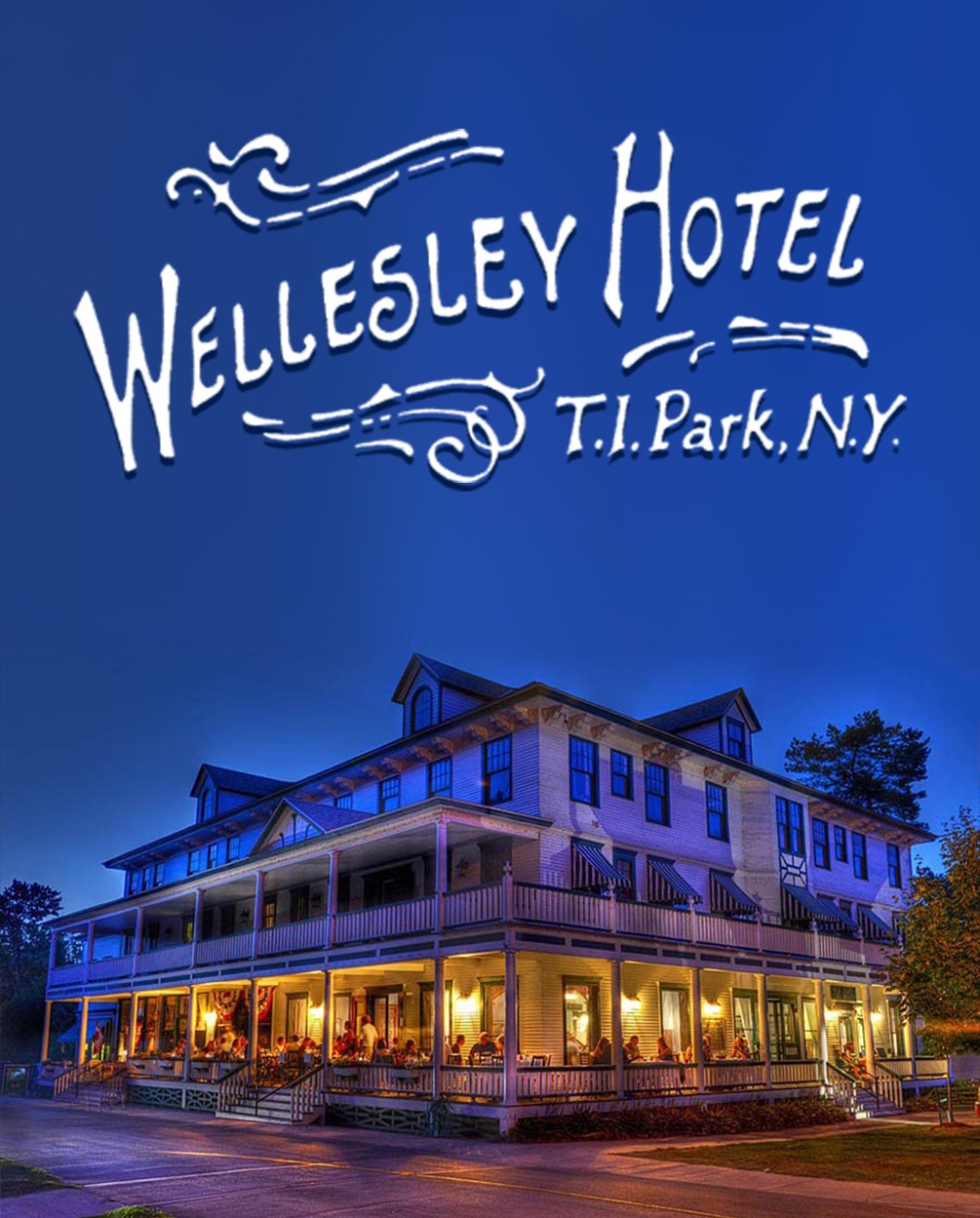 The Wellesley Hotel: Restaurant
The Wellesley Hotel contributes to the Thousand Island Park Historic District as the last remaining hotel in the Park, representing the history of the community as a summer resort. The property was constructed in 1903 and grew to be the main hotel in the Park. In addition to offering accommodations, the Hotel houses a restaurant and pub, a favorite among locals and visitors alike. Feel free to reach out to make dinner reservations or ask about menu items at during the summer season by calling 1-315-482-3698.
The Wellesley Hotel: Lodging
Built in 1903, The Wellesley Hotel boasts beautiful views of the St. Lawrence River, quaint Victorian decor and comfortable, vintage style guest rooms. Maintained as they were originally built, the suite-style rooms feature two elegant but refreshingly simple rooms connected by a full bathroom. In addition to the suites, the Hotel now features two newly renovated rooms with private baths.
Seasonal Availability – Late May thru Early September. Booking future reservations year round is available at the link below or by calling
1-315-482-2576
Learn More or Make Reservations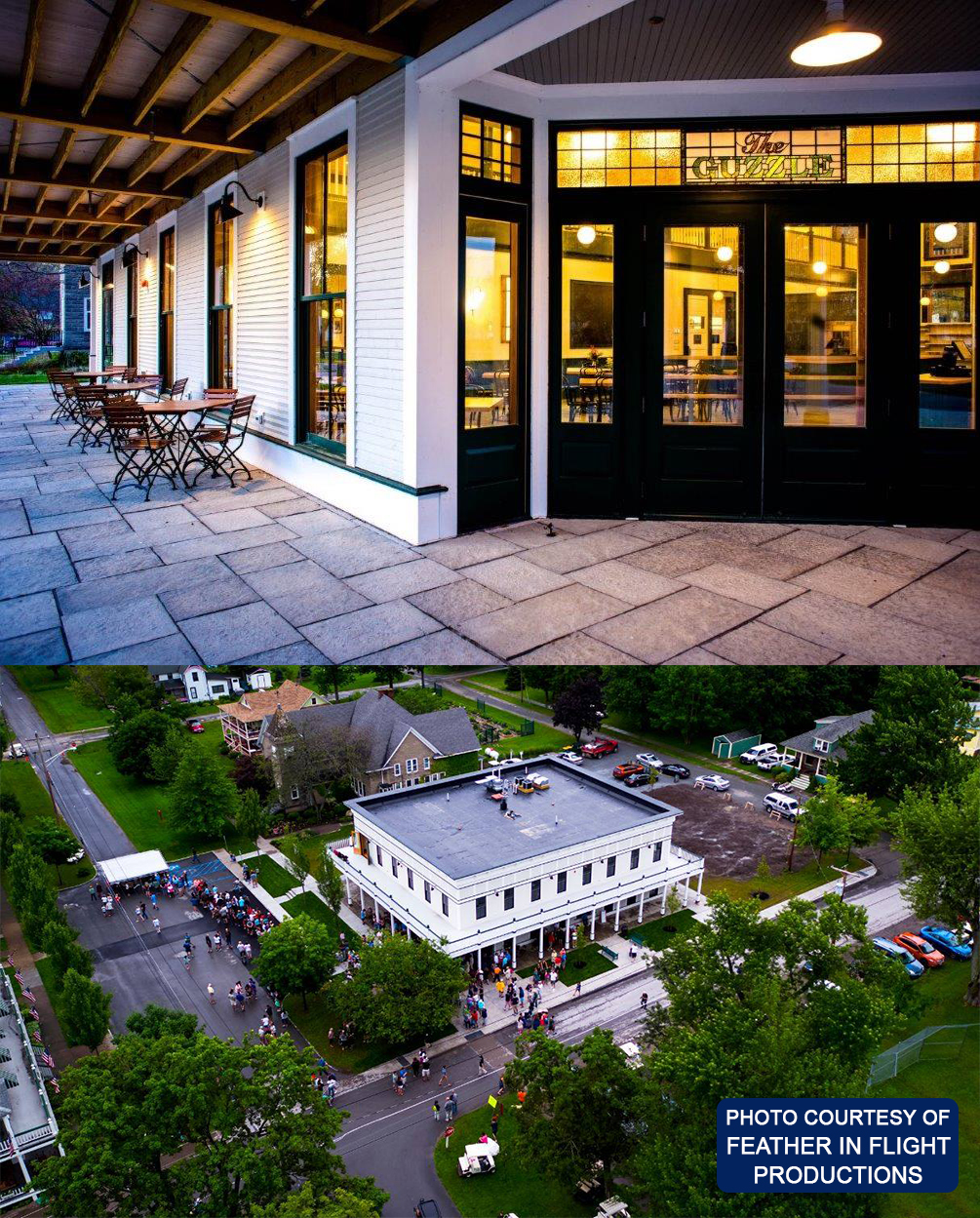 The Guzzle
Newly rebuilt after the fire of 2014, The Guzzle retains the iconic character of the original establishment. The Guzzle houses an ice cream parlor with outside service window and candy counter, a restaurant with table service for breakfast, lunch and dinner during the season, an upstairs game room and lounge area with outdoor balconies, plus a small grocery store for your convenience.

Call:1-315-203-2166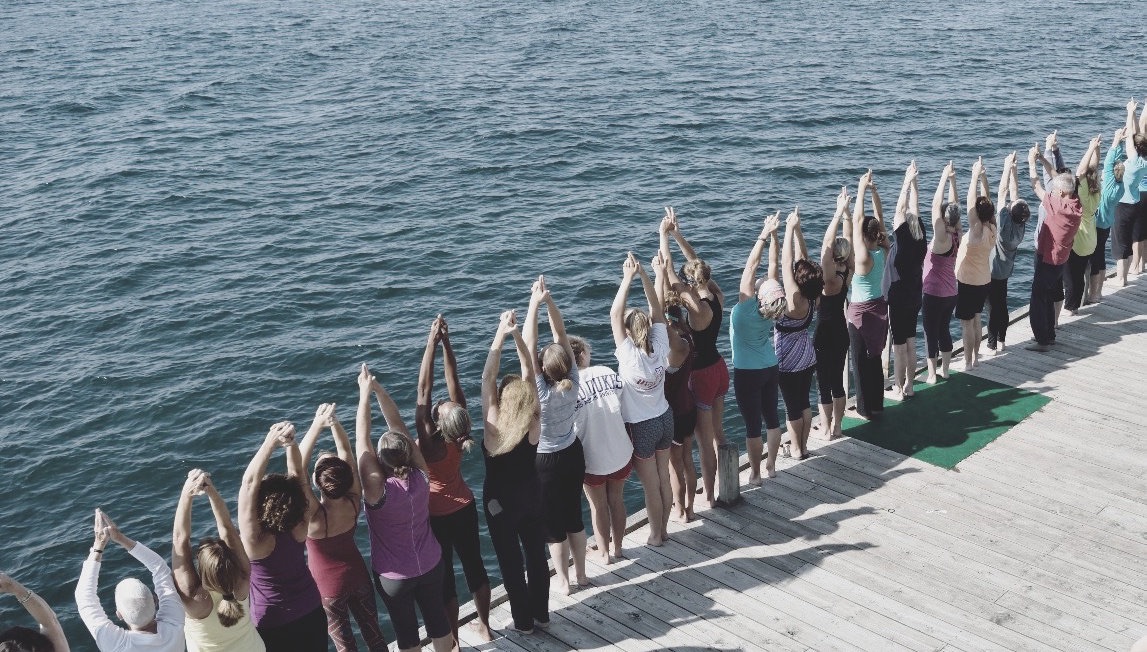 River Yoga
For over 20 years River Yoga has encouraged and inspired our students to explore and discover their own unique paths toward whole health. Join us as we explore and celebrate the ancient practice of yoga; providing a vehicle for self discovery, joy and freedom.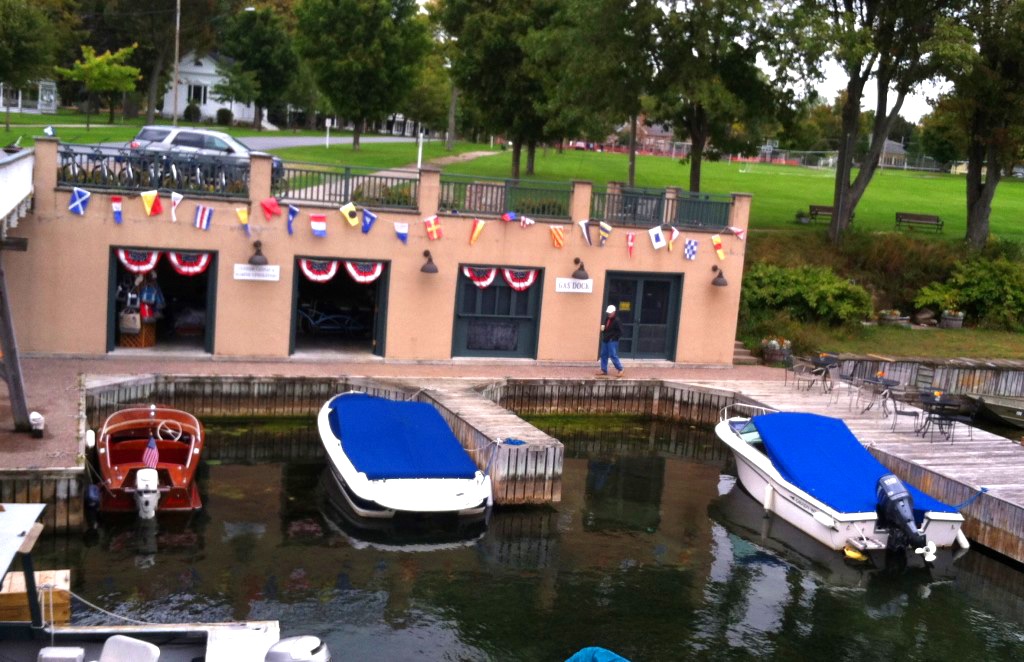 Boomerang Canvas
Established in 2010, Boomerang Canvas, evolved through the collaboration of two life long friends, Holly Pelland (accomplished seamstress) & Tripp Estabrook (marine industry veteran) on the back porch of the Estabrook family cottage in Thousand Island Park. Boomerang Canvas operates year-round on Wellesley Island.

L'Atelier Studio
Our name in english means, "the workshop"
Our mission is to give back to the TI Park community in the form of art – offering new art pieces and mediums, events and workshops, and a way for individuals to express themselves. To work, in synergy, with other programs offered to create a unified, balanced, and well-rounded variety of activities for people, young and old, to participate in while at the park.
Contact
Mailing Address:
42822 St. Lawrence Ave, Unit #60
Thousand Island Park, NY 13692
Email: lateliertip@gmail.com
Phone: 1-585-282-2088