The Friends of Rock Ridges Nature Trail is seeking financial support to build a teaching shelter that we are calling The Treehouse. The Treehouse will provide:
• An accessible learning center for our Rock Ridges Rangers and other community programs
• A protective area for hikers
• Storage for teaching materials
• A centralized communications area for the Friends to post events and host meetings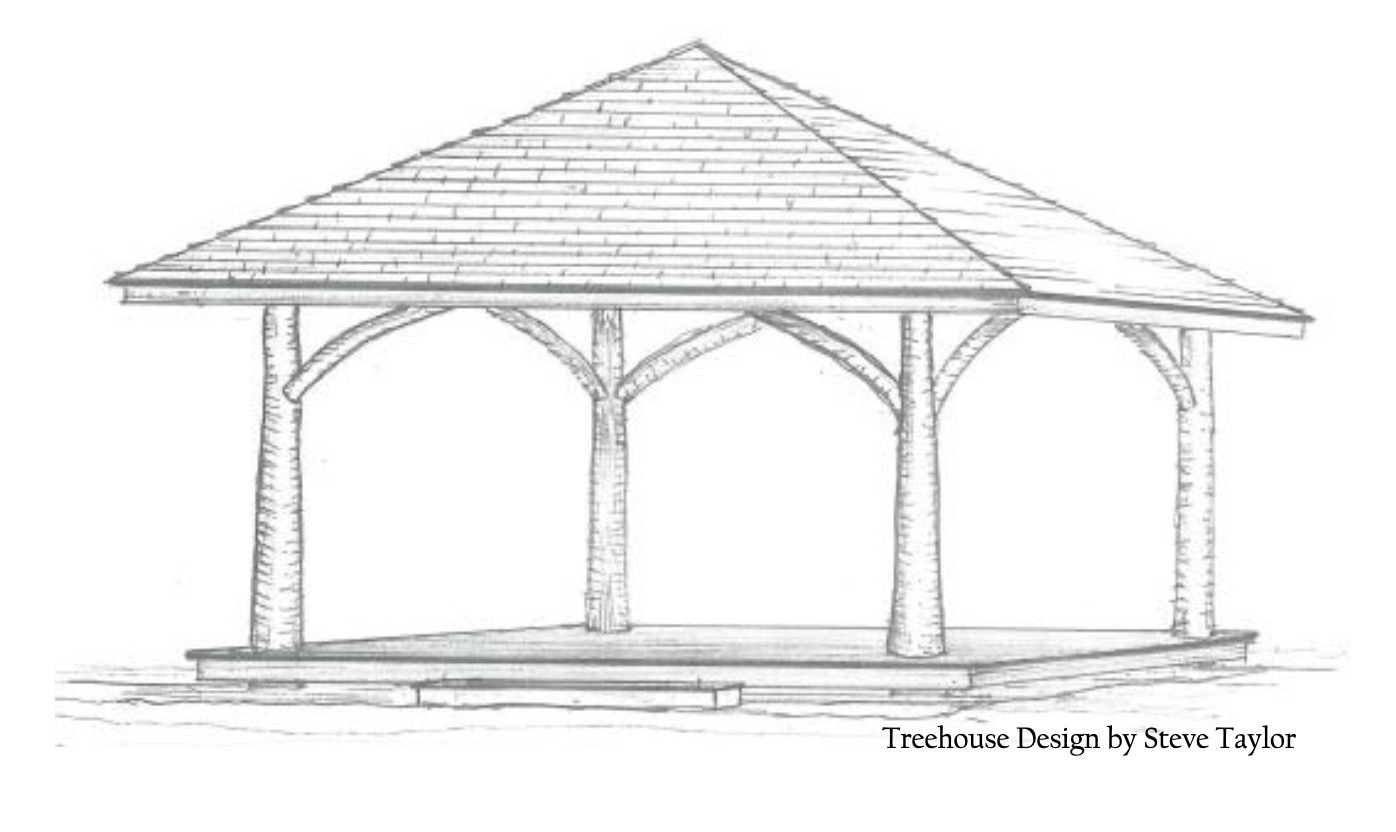 The Treehouse will be located in an area of level ground just a few yards up from the blue blazed Susan Turri trail near the South Bay entrance. By design the Treehouse will be unobtrusive and blend with its surroundings.
The T.I. Park Corporation has enthusiastically granted the Friends permission to construct on the site.

We have a design that our board is excited to see executed.

We have estimated costs. Our fundraising goal is $50,000.

The Friends hope to welcome guests for the 2024 season with construction beginning in 2023.
Donate
Donate directly to the Friends of Rock Ridges Nature Trail online or with a check. Please indicate that funds are for The Treehouse.
DONATE NOW
Renew
Renew your membership or become a new member.
JOIN NOW
Spread the Word
Spread the word— the Friends and the Treehouse need community support.