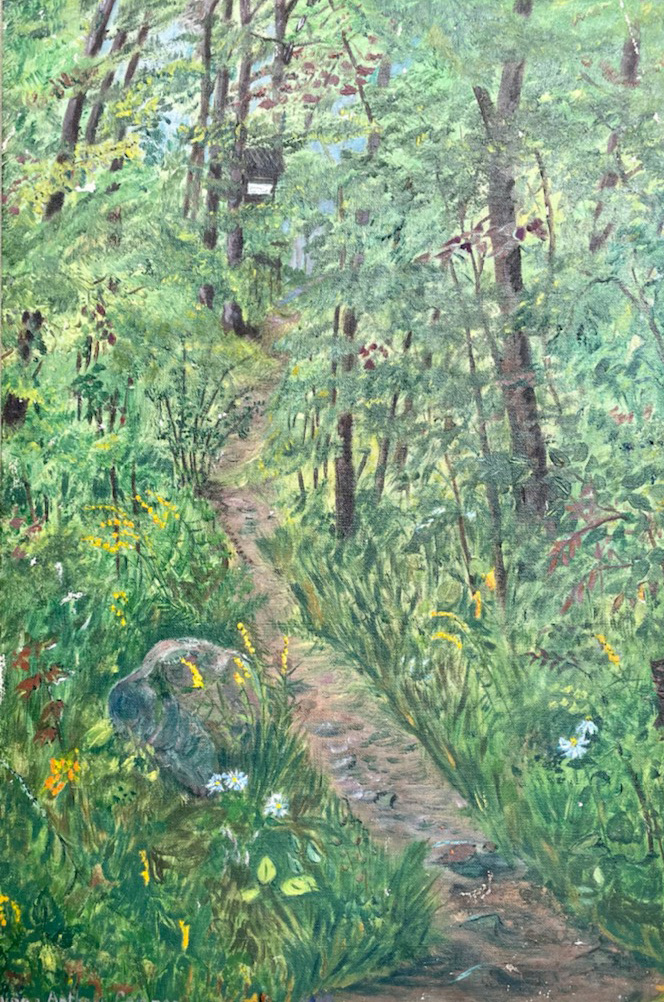 This trail honors Minna Anthony Common, a remarkable woman who overcame significant social and economic barriers to become a respected writer, naturalist, and trail steward. Minna, who first traveled to the island as a child with her grandmother by boat, asked members of the Thousand Island Park Garden Club if they would sponsor a nature trail if she would lay it out, mark it and look after it. They agreed. In 1935 the trail opened, with 560 guests registering for the first season. Over the next ten summers, nearly 10,000 people, some from across the globe, walked the trail.
Opened in 2021, the updated interactive trail draws inspiration from Minna's journal and paintings. New signs along key points of the trail have been installed. Point your phone at the QR code on each trail sign to hear a narration provided by a resident of Thousand Island Park. Many of the trail stops encourage the visitor to participate in an activity, such as looking for birds, writing and drawing, exploring geology, and meditating. We invite you to keep the spirit of Minna and all those who walked these lands before and after her in mind as you travel these paths.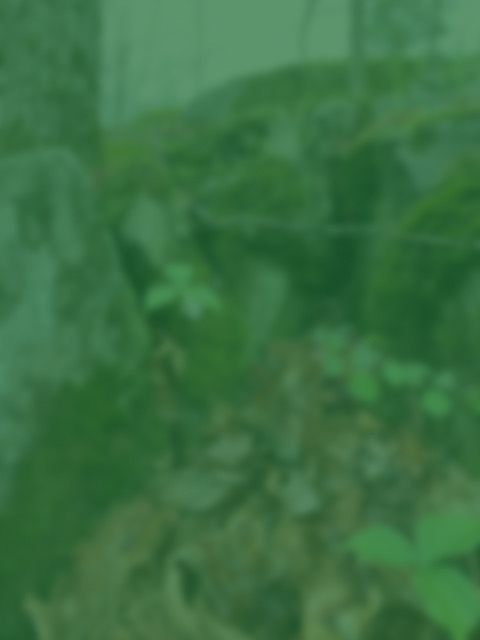 Trail Tips
SIGN IN at the trailhead logbook. Be sure someone knows you are here.
BE PREPARED: Bring water and insect repellent. Wear sturdy shoes on this rocky trail.
BE RESPECTFUL: Make room for other hikers. Keep dogs on a leash. Carry out your trash and pet waste.
SCAN THE QR CODES: Try an activity to learn something new. Always use headphones/earbuds and keep the volume low.
WALK and TALK QUIETLY: Don't try to feed or frighten the wildlife. You will see more animals if you are quiet and observant.
TAKE YOUR TIME: Look around, take it all in, and appreciate the moment.
LEAVE ONLY FOOTPRINTS, TAKE ONLY PHOTOS.
COME BACK SOON: See what has changed.